FIFA 21 is here, so it's time to get thinking about how you're going to take over Ultimate Team this year.
Unless you're lucky enough to land Lionel Messi in one of your starter packs, you're going to have to build a team full of some budget players who can get the job done and earn you some much-needed coins.
Here are 15 of the best options for you to choose.
---
1. Daniel James The early stages of any FIFA game usually revolve around pace, and that's why 77-rated right midfielder Daniel James should be one of the first players you buy.

His 95 pace, 85 agility and 81 balance will make him an absolute nightmare for any defender, and his 4* weak foot will make him dangerous cutting in from the right.

Make no mistake about it, his shooting and passing leave a lot to be desired, but if you can work around that, James is your man for now.
---
2. Victor Osimhen Now plying his trade in Serie A with Napoli, Victor Osimhen is a 79-rated striker you should throw in your team without hesitation.

The stats which stand out on Osimhen's card are 92 sprint speed, 83 finishing and 77 strength, so you know you'll be getting an all-round machine if you put him in your team.

Being Nigerian. the prospects of putting Osimhen in a hybrid team are slim, but if you're building a Serie A side, look no further.
---
3. Fikayo Tomori
Despite being just 76-rated, Chelsea centre-back Fikayo Tomori is going to be a very popular card early on.

His 80 pace makes him one of the fastest defenders you'll find on the game, and his 76 defending and 74 physical mean he'll be able to hold his own against most of the game's starter squads.

He's 6'1 with 74 jumping and 76 interceptions, so he'll be able to deal with a lot in the air as well.
---
4. Rodrygo Brazilian skill sides are always common early on in FIFA, and chances are you'll find Real Madrid winger Rodrygo in any such squad you meet for a while.

87 pace and 83 dribbling, coupled with his 4* skill moves, with make Rodrygo a tormentor in the right hands, and his 83 positioning and 78 finishing are solid for a 79-rated card.

Want a bonus Brazilian? Alex Teixeira from Jiangsu Suning. You're welcome.
---
5. Takumi Minamino
We might not have seen the best of Takumi Minamino in a Liverpool shirt in real life, but we'll probably see a whole lot of him on a virtual pitch.

A 77-rated right winger, Minamino boasts 87 pace and 82 dribbling, as well as 3* skills and 4* weak foot.

He's going to be dangerous running at defenders and cutting inside to create chances for any striker.
---
6. Ansu Fati
Ansu Fati already has an in-form and is probably going to end up with a bazillion more before FIFA 22 gets here.

The Barcelona wonderkid's base card is a 76-rated left winger, and it comes with 88 pace to go alongside 4* skills and 4* weak foot.

With only 71 shooting, he's probably not going to bag you too many goals, but if you're looking for a player who can get you into the box with ease, Fati is the dream.
---
7. Quincy Promes Given he plays for Ajax in the Eredivisie, finding a way to get Quincy Promes into a competitive starter team might be a little awkward, but even if you're just buying him as a super sub, you need him in your team.

He's 82 overall with 89 pace, 82 dribbling and 80 shooting, but that's only half the fun with this card. Promes also has 5* skills and 4* weak foot.

As an 82-rated CAM, he's quite highly rated for a starter team, but the fact he plays in a 'smaller league' will make him relatively affordable.
---
8. Jean-Clair Todibo Jean-Clair Todibo's Barcelona card might be a little hard to find because he's just signed for Benfica on loan, so you better move quick.

He's a 75-rated centre-back who stands at 6'3 and boasts 73 pace, 75 defending and 74 physical, so he'll be a great match for a lot of the mid-level forwards you'll come up against early on.

Another positive of Todibo is the fact he's French, meaning the hybrid possibilities are endless.
---
9. Konrad Laimer
As far as budget CDMs go, RB Leipzig's Konrad Laimer could be one of the best on the entire game.

His card gives off N'Golo Kanté vibes as it's blessed with 85 pace, 80 defending and 77 physical, and add into that his 5'11 frame and high defensive work rate, and you've got yourself a monster.

Laimer isn't just a one-trick pony, however. He's got 78 passing and 78 dribbling as well, so he can pull a string or two in midfield when needed.
---
10. Hwang Hee-chan RB Leipzig might be a go-to team this year. Joining Laimer in your starter side should be South Korean centre-forward Hwang Hee-chan.

Hwang's standout stat is his 93 pace, and his 79 positioning and 78 finishing are both higher than the 75 shooting stat on his card would suggest.

You can build yourself a nice Leipzig spine if you add in the likes of Dayot Upamecano and Lukas Klostermann, two defenders who come with hefty, yet justifiable price tags.
---
11. Michail Antonio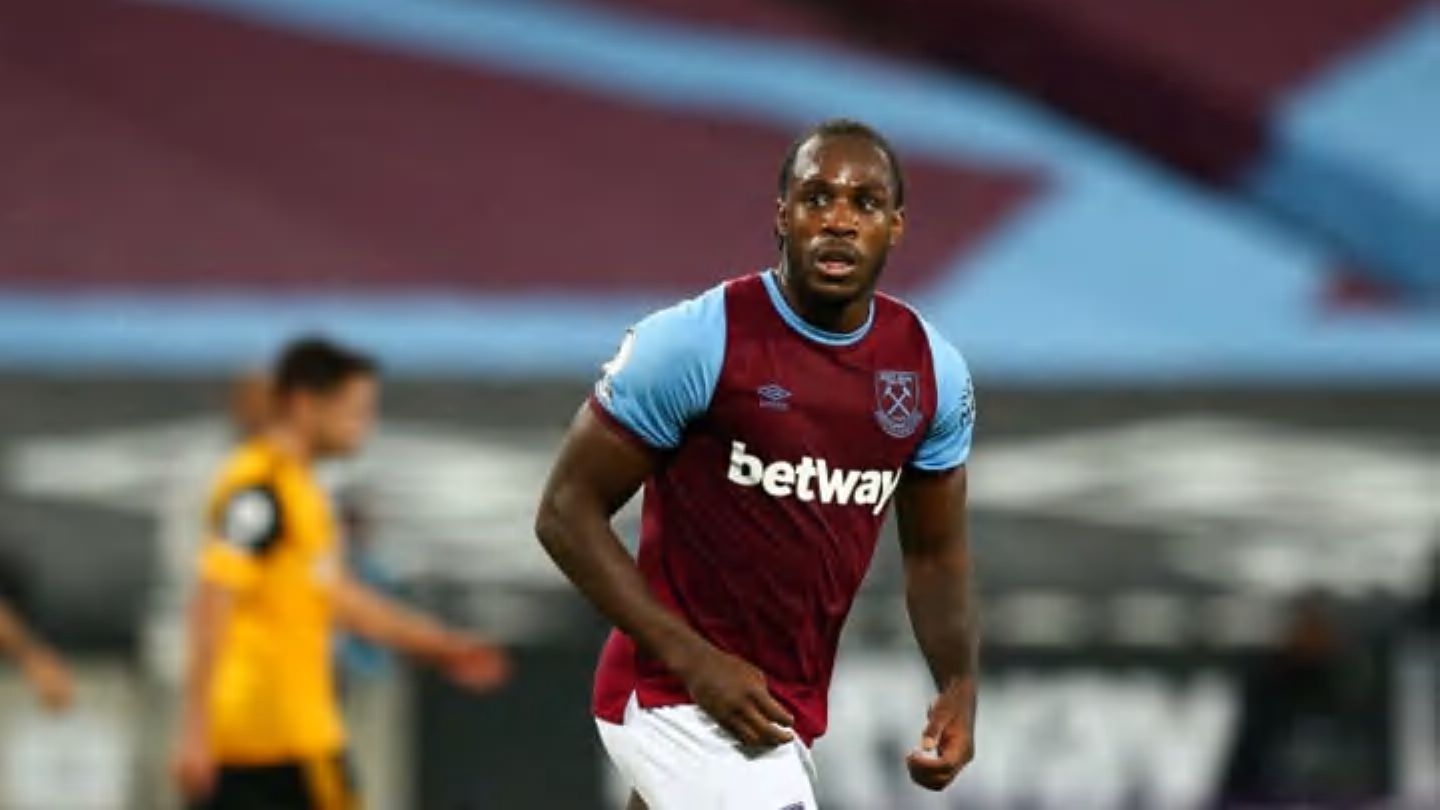 Fans of the Premier League will already know what Michail Antonio can do when he's on form.

Antonio's value comes from both his 87 sprint speed and 85 strength, so there won't be many defenders who can put up a fight when he's on the ball.

The 78-rated striker also has 4* skills and 3* weak foot, so there's not a lot he won't be able to do early on.
---
12. Luis Muriel
If you've ever played FIFA before, you'll know all about Atalanta striker Luis Muriel.

You want pace? He's got 88.

Skill moves and weak foot? 4* and 4*.

Dribbling? 83.

Finishing? 81.

Need I say more?
---
13. Miguel Almirón
Paraguayan CAM Miguel Almirón has been a dangerous card for a few years now, primarily because of his 89 pace and 80 dribbling.

The Newcastle man's got his flaws - 2* weak foot and 69 finishing stand out more than most - but what he is is a CAM who can weave his way into the box and pull off harder-than-average assists.

You might have to learn to use him properly, but it'll be worth the effort.
---
14. Weston McKennie If you're looking for a do-it-all midfielder, Juventus (or Piemonte Calcio) newbie Weston McKennie is your man.

His lowest card stat is his 64 shooting, with McKennie boasting solid stats when it comes to passing, pace and dribbling.

Defending is probably his strong suit, and his 83 physical will make him great at that job.
---
15. Edmond Tapsoba Edmond Tapsoba took the Bundesliga by storm when he joined Bayer Leverkusen in January, and he might be about to take FIFA 21 by storm too.

The 6'4 centre-back, who has a high defensive work rate, has 74 pace, 78 defending and 78 physical. They're the kind of stats which could see a defender stick around in a squad for a while.

If he gets an in-form or two, you're looking at one of the best defenders on the game.
---
For more from ​Tom Gott, follow him on ​Twitter!
Source :
90min