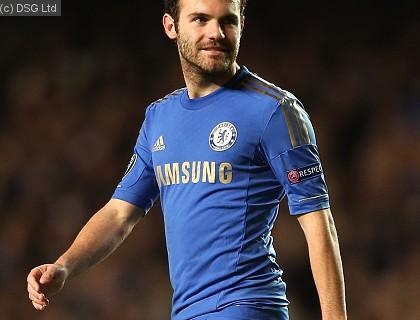 Mata was the first Blues player to react publicly to the sacking of Roberto Di Matteo on Wednesday and he has now led the way in responding to the controversial decision to hand former Liverpool boss Benitez the reins until the end of the season.
He told the Daily Mail: "Rafa Benitez is a great coach. He's got lots of experience and won a lot of trophies with Liverpool, taking them to a very high level. He knows the Premier League too."
Benitez's appointment has been seen by some as owner Roman Abramovich's latest attempt to get £50million flop Fernando Torres scoring.
Torres has never recaptured the form he showed under Benitez at Anfield but Mata said: "I have total faith in Fernando Torres. He will score goals. He is a great striker and a great professional."
Di Matteo was sacked after Chelsea's 3-0 Champions League defeat at Juventus, in which he dropped Torres for the first time.
Mata added: "Di Matteo's sacking means things haven't been going well but we can't just blame it all on the Juventus game. We can't just focus on what happened recently."
Mata took to social media to wish Di Matteo well after Abramovich ruthlessly dispensed with the Italian only hours after the defeat in Turin.
He posted on Facebook: "would like to thank him for all this time with us and wish him the best of luck for the future.
"As a player, he has been a legend for the 'Blues'. With him as a manager, we won our first Champions League. He will always be remembered. Good luck Robbie!"
Source: PA
Source: PA