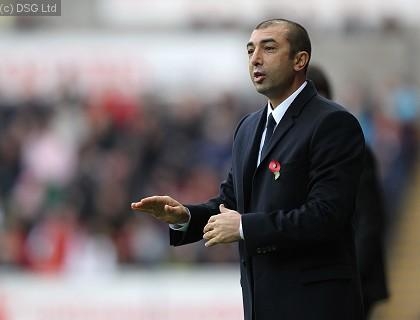 Di Matteo insisted he bore no grudges over his controversial dismissal in February 2011, which has ended up working out spectacularly well both for the Baggies and him personally.
He said: "Look at where I'm sitting now, so I'm not so sure it was a bad thing," said Di Matteo ahead of Saturday's Barclays Premier League game between the sides. "That's football. That's life. In a manager's career, you're going to get the sack at some point if you have a long career."
Asked if he held any grudges over his dismissal, Di Matteo said: "No grudges, no. Not at all."
The Italian lost his job as West Brom manager after a lengthy run of bad results, although he had just led them back into the Barclays Premier League at the first attempt and they were not even in the relegation zone.
However, replacement Roy Hodgson did turn their campaign around - ultimately earning him the England job - while Di Matteo has himself found title glory.
His astonishing Champions League and FA Cup triumphs with Chelsea last season led to him being appointed manager full time and gave him licence to be philosophical about his Hawthorns demise.
Speaking of his time in the West Midlands, Di Matteo went on to say: "I had a great time. I worked with a lot of good people there. The supporters were very kind to me as well. I had almost two years there."
Di Matteo masterminded the greatest climax to a season in Chelsea's history but he could find himself under real pressure if they fail to win on Saturday after three league games without a victory.
He said: "For us, every week and every game is a match that defines our path, really. Last week the game against Shakhtar [Donetsk] was a defining game. This one now, in the league against West Brom, then the Champions League and Manchester City. Every game we play can define our season, and the games after too."
Source: PA
Source: PA