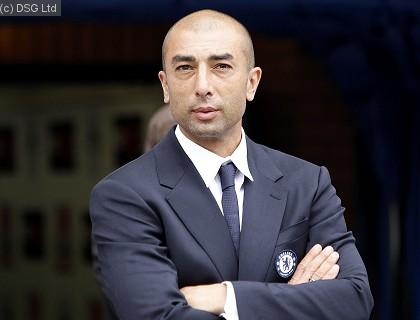 The European champions had asked for their December 8 clash at the Stadium of Light to be moved in order to allow them to travel early to Japan for the 10-day tournament. But that request was this week denied, leaving a Di Matteo to moan that Chelsea had not been given enough time to acclimatise to the time difference ahead of their semi-final on December 13.
The Italian said: "You would think that the Premier League would have every interest in making sure that they give you the best chance to be successful in Japan, which would reflect very, very well on English football and the Premier League. So, I'm very surprised about it. I just can't my head round it."
He added: "To give yourself the best chance travelling to Japan, with nine hours time difference, arriving three days before, you will need to do everything in your power to be able to ready for those games.
"The tournament starts on the sixth so the team we play in the semi-finals will have been there already for a week. It's a big risk in terms of health, injury risk for the players too.
"The fixture list is obviously very full. But where there's a will, there's a way. You see all the other federations trying to help their teams to do well in Europe."
It is not the first time Di Matteo has been angered by the scheduling of Chelsea's fixtures, the club having campaigned furiously to avoid a 6pm kick-off in last season's FA Cup semi-final days before their Champions League semi-final against Barcelona.
The Club World Cup is not as highly regarded in England as European competitions but Di Matteo said: "It's one of the biggest trophies in international club football, if not the biggest.
"Maybe, in England, it's not regarded as so big but you speak to the South Americans, you speak to the Asians, you speak to everybody else involved, it's a massive, massive competition.
"We've never won it. Obviously you need to win the Champions League to even be able to play and be involved. To win that trophy would be something special. It's massive. Winning that trophy would mean the world. It's a trophy we don't have in our cabinet and we desperately want to bring it to Stamford Bridge."
Source: PA
Source: PA