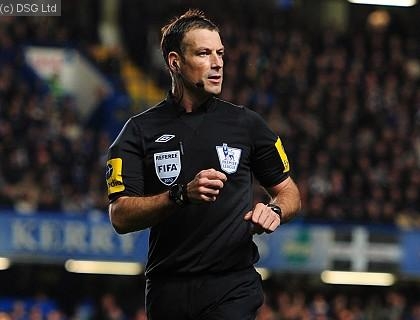 Liverpool rivalry shocked Mata

Juan Mata has admitted he was given a rude awakening about Chelsea's rivalry with Liverpool but was determined not to be caught cold in Sunday's clash at Stamford Bridge.

Mata could have been forgiven for underestimating the Reds following his #23million move to Stamford Bridge last summer, with the Anfield club having been nowhere near challenging for the Barclays Premier League title in the previous two years.

But the fierce rivalry that had existed between the clubs for the best part of a decade ensured Liverpool consistently raised their game against Chelsea.

They duly won three of the sides' four meetings last season - the only exception being the FA Cup final.

Mata played in Chelsea's home defeats in the league and Carling Cup and was desperate to put that right in the kind of game he admitted they needed to win to pose a serious title challenge.

"Playing against Liverpool is a tough game, as I realised last season when we lost in the Carling Cup, in the league as well," Mata told Absolute Radio's Rock `n' Roll Football in an interview due to be broadcast on Saturday.

"I think we have to be strong at home.

"We are feeling really good playing in Stamford Bridge with our supporters, with their support.

"It's going to be tough.

"But I think if we want to win this Premier League, we have to be at the level in these kind of games, against massive rivals."

With Ashley Cole still injured, Ryan Bertrand is likely to start at left-back with captain John Terry due to return alongside him after missing the midweek clash with Shakhtar Donetsk.

Manager Roberto Di Matteo said: "Ryan is a great asset, great player for us. He's still a young player and probably he hasn't got as much experience as Ashley, especially in a high-pressure game like it was on Wednesday.

"There was maybe a little bit of tension within the team because of the importance of that game.

"But he'll be a better player for that.

"That's part of a professional career. You're going to be thrown into the deep end at times and you have to learn how to cope."

Liverpool have looked impressive at times under the guidance of new boss Brendan Rodgers but that is yet to translate into points in the Barclays Premier League.

After 10 games, Liverpool remain in the bottom half with just two wins to their name and 11 points, their chief problem having been goalscoring.

The Merseysiders have struck only 13 times and seven of those have come from talisman Luis Suarez, who is presently their only fit and available established striker.

Rodgers is well aware of the problem and has stressed he is just as concerned about results as he appears to be about the stylish way his team plays.

Rodgers said: "The bottom line is results every week.

"I look at the result and there is absolutely no doubt we are in the business of winning. It is not the case where I override the result.

"But I am very optimistic in my professional life, I tend to take a lot of good aspects out the performance and break those down and analyse which is important, and improve the areas where we need to.

"I don't think there is a lot wrong with our game, that is the brutal honesty of it.

"We are up there with the top four teams in the country in terms of creating chances.

"The clear area we need to improve on is finishing, and getting the goals to finish off our approach play. I will never forget that.

"But if you are performing well, nine times out of 10 you will get a good result."

Rodgers will revert to a more familiar line-up after resting a number of his leading lights for Thursday's Europa League clash against Anzhi Makhachkala in Moscow.

The likes of Suarez, Steven Gerrard, Joe Allen, Nuri Sahin, Martin Skrtel, Daniel Agger and Raheem Sterling were not required to travel to Russia.

England right-back Glen Johnson, who has often been deployed by Rodgers on the left, is also set to return against his former club after a fortnight out with a hamstring injury.

Johnson, who has also been named in England's squad for next week's friendly in Sweden, does get criticised for his defensive work but Rodgers holds him in the highest regard.

He said: "I can only think of Daniel Alves and Glen Johnson as the two leading full-backs in world football.

"For me he is one of the top right-backs in the world, but has operated a lot at left-back and been outstanding. That shows the level of his game."

Source: PA
Source: PA