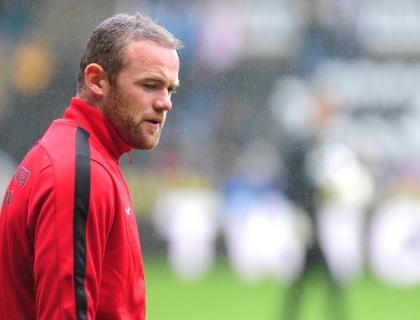 Mourinho intends to test United's resolve to retain Rooney before the September 2 closure of the transfer window despite Chelsea twice being rebuffed with bids in excess of £20million.
"You try, because nobody forbids you to try," said the self-proclaimed Special One, who could up the stakes for Rooney ahead of the United clash, if he is feeling mischievous.
"When you think that you'd like to have one player and the market is open and the official bids are not forbidden, official bids are always accepted in an ethical way.
"Of course, the player's owners they can do exactly what we did in relation to David Luiz and Barcelona."
Chelsea rejected an approach from Barcelona for Luiz, who is out of Wednesday night's clash with Villa with a hamstring injury, but could return at Old Trafford.
Mourinho would not be drawn on whether he expects Rooney to play against Chelsea.
"I have no idea," said Mourinho, who has plan Bs and Cs in place if Rooney's signature remains elusive.
"If you are speaking about Wayne, it's his decision, it's David's decision, it's their decision. It's not my decision."
For now the Portuguese's focus is on Villa, who beat Arsenal 3-1 last Saturday and were beaten 8-0 on their most recent trip to Stamford Bridge.
Source: PA
Source: PA