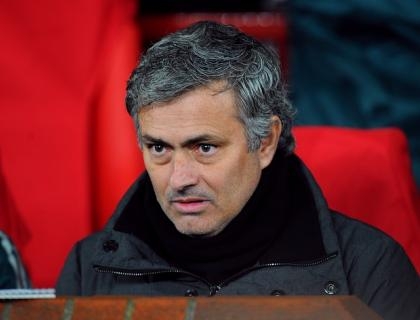 Mourinho burst into the British sporting consciousness with his touchline dash and knee-slide at Old Trafford while defeating United en route to Porto winning the 2004 Champions League before having some compelling battles with Sir Alex Ferguson during his first spell with Chelsea.
He also met United with Inter Milan and Real Madrid, who ended Ferguson's bid for a third European Cup last term, and the Portuguese insists the challenge remains even though David Moyes is now in charge.
Mourinho said: "I lost, I won, I drew. I knocked them out of the Champions League, I was knocked out in the Champions League.
"I have everything against them. Maybe I won more than lost. Maybe. But playing Man United - I always say the same - gives me pleasure. I like it.
"Last year we were playing them, in the Champions League knockout stages and everyone in Madrid was with some tension.
"'At the early stage of the Champions we have to play Man United'. I was happy. I like (it).
"I like the stadium, I like the opponent, I like the difficulty of the game. I like it very, very much."
The last-16 tie between United and Real hinged on the controversial dismissal of Nani, but a subplot was Ferguson's decision not to start with Wayne Rooney, who is now a target for Chelsea.
"I wasn't surprised," Mourinho said.
Source: PA
Source: PA