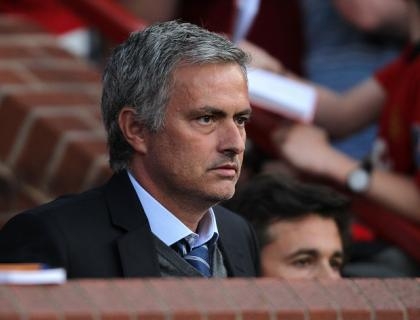 But Hull counterpart Steve Bruce claimed it might require such a drastic measure to finally make a breakthrough in the fight against racism.
Manchester City's Yaya Toure raised the prospect of a boycott of the tournament by black players after he complained of being racially abused by CSKA Moscow fans in their Champions League clash on Wednesday night and has received support from anti-racism campaigners.
UEFA has charged the Russian club over the conduct of their supporters, prompting a disciplinary hearing on October 30, with CSKA denying any racist abuse took place.
Chelsea boss Mourinho claimed black players were so integral to the history of the game that to hold a World Cup without them would be unthinkable.
He said: "I respect his (Toure's) opinion, but I disagree.
"The history of football was made equally by many races. And the black players have a fantastic contribution of what football is. You go to the World Cup, the World Cup is the biggest expression of national team competitions - races, people from different parts of the globe, people from every continent. And the black players are very, very important for that.
"Who is more important, the billions of people in love with the game around the world? Or a few thousand that go to football stadiums and have disgraceful behaviour in relation to black players.
"If I was a black player I would say the other billions are much more important, so let's fight the thousands, but let's give to the billions what the billions want. And the billions want the best football and the best football without black players is not the best football, for sure."
He added: "The players must realise that football is a beautiful game, they must realise that a huge percentage of the people that go to football stadiums are pure people that respect the difference and respect everybody and those people are more important than small groups that express themselves in a negative way."
Mourinho emphasised the need to continue the fight against racism and said he had "sympathy" for Toure's situation.
But the Portuguese insisted football was trying to combat the problem and that it was not just the responsibility of the sport to do so.
"What football can do against racism football is trying to do," he said. "This country tries to do, other countries try to do. UEFA and FIFA have campaigns.
"But I think racism is about principles. And principles don't start in football. They start in your house, when you're a kid. That's where it starts. Football is not guilty and football should not be responsible to clean racism out. I think families can do it. Parents can do it."
Mourinho's stance was supported by his Arsenal counterpart Arsene Wenger, who claimed it was too early to think about a boycott.
Wenger said: "I don't know what really happened there, but you cannot tolerate racism of any kind and you have to fight against it. How (do) you do that?
"Honestly I believe UEFA is taking action in the right way and to go as extreme as (a boycott), it's a bit early to do that because it's not proven what happened. I believe that Russia itself has to fight against that and of course you want everybody to be active on that."
West Ham manager Sam Allardyce added: "You don't want to see some of the best players in the world not at the World Cup."
There was no doubting the strength of Toure's feeling and the level of his upset when he came off the pitch in Moscow, though.
He was quoted by Russian news agency RIA Novosti as saying: "If we aren't confident at the World Cup, coming to Russia, we don't come."
And Tigers boss Bruce said: "I thought refs were supposed to suspend the game once they heard all this nonsense and take action.
"Something has to be done. You can't have the morons doing these chants...we might have to take some form of action.
"I'm sure Yaya will have a big voice in it. If he speaks others will listen.
"It might take something as drastic as that (a boycott) because it's happening too often. There's no place for it."
UEFA president Michel Platini has ordered an immediate internal investigation into the failure to follow proper protocol in dealing with the abuse.
Under UEFA rules, the referee, who was Romania's Ovidiu Hategan, was allowed to stop the match and ask for an announcement urging spectators to stop the chanting and warn that the game would be suspended and subsequently abandoned should it continue.
Toure was also backed by former Charlton midfielder Paul Mortimer and former Torquay boss Leroy Rosenior, who both work with Show Racism the Red Card.
Mortimer told BBC Radio Five Live: "The authorities at the moment have not dealt with it correctly."
Rosenior felt a boycott would send a strong message to FIFA.
"All the major players, certainly in Africa, won't turn up and it will be a tournament that is undermined and doesn't have the effect and doesn't raise the funds and the money that FIFA would want," he said.
Source: PA
Source: PA