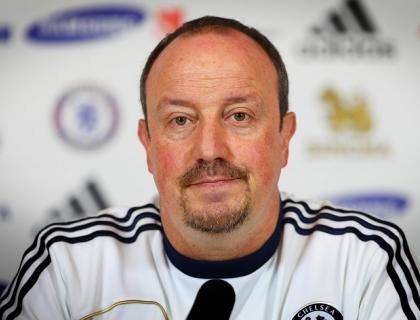 Benitez endured a torrid start to his reign as interim manager, with booing, abusive signs and heckling commonplace during his first few matches in charge. The Spaniard has turned things around of late, however, with Chelsea now seven points adrift of second-place Manchester City having played one game less.
Le Saux, who spent 12 years at Chelsea, thinks the animosity towards the former Liverpool boss has mellowed of late and he reckons leading Chelsea to the final of the Capital One Cup will also help matters. Speaking ahead of the first leg of the Blues semi-final against Swansea, Le Saux said: "The relationship between the fans and club is building again."
He added: "The fans were very quick to show their frustration at Roberto Di Matteo being sacked, but I think over time they are warming to the change.
"Ultimately the results we get as a club will dictate how the crowd respond.
"They will be delighted if we are successful and being in the Capital One Cup final at Wembley is a fabulous occasion. I have experienced it. It brings everyone together."
Chelsea look in a healthier position now than they did towards the end of Di Matteo's reign. The Spaniard's decision to move David Luiz in to midfield has proven to be a masterstroke.
Fernando Torres may be some way short of the form he showed under Benitez at Liverpool, but the striker looks to have more confidence now, and the Blues boss has also moved wisely to purchase Demba Ba from Newcastle.
"I have been really impressed with how Rafa has done," Le Saux added.
"He had a difficult first couple of weeks, but he has bounced back well, tweaked the team slightly and, apart from that blip against QPR, the performances have been better."
Source: PA
Source: PA