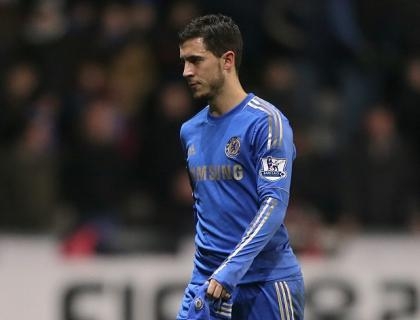 The Belgium international was dismissed by referee Chris Foy after he lost patience during the closing stages of Wednesday night's Capital One Cup semi-final, second leg match at the Liberty Stadium as ball boy Charlie Morgan refused to hand over the ball after it had gone out for a goal-kick.
Morgan fell to the ground as Hazard attempted to get the ball from him, with the Blues forward then trying to kick it from under him but appearing to instead make contact with the youngster.
Hazard escaped criminal action over his conduct after Morgan and his father, Swansea director and hotel owner Martin, decided not to press charges.
But Press Association Sport has been told the FA is looking into the incident.
Hazard already faces an automatic three-match ban but a suspension can be increased in "exceptional circumstances".
There have been strong opinions voiced over the incident.
Former Chelsea winger Pat Nevin claimed he would have done the same as Hazard and branded Morgan's behaviour as "disgraceful".
Nevin told BBC Radio Five Live: "I would have kicked the ball out from underneath the ball boy if he had been lying like that, 100 per cent.
"I was very, very disappointed by the way the ball boy acted, and I say 'acted'. He must have been watching footballers, the way he rolled around and pretended to be more injured."
Source: PA
Source: PA