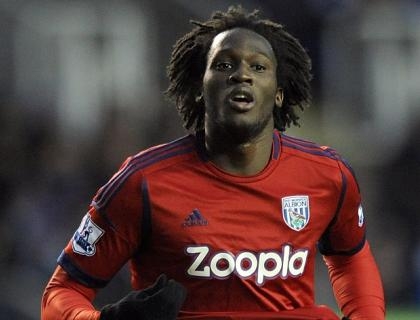 The prolific Belgian international will definitely be at West Brom until the summer after parent club Chelsea opted not recall him. Instead, Chelsea reinforced their striking options with the signing of Demba Ba from Newcastle - but Lukaku was not in the least bit concerned.
The 19-year-old sees the chance of regular football at West Brom as more beneficial to his development - and he has forged a real affinity with the Midlands club. "At this time I'm just looking at my own (situation) and West Brom. I don't really care about what Chelsea are doing at the moment," said Lukaku, who scored twice against Reading on Saturday.
"The next two years will be good for me at West Brom. They will help me build up for a great career, that is for sure.
"Hopefully, after the January window, we will be able to start talking about that. We have a good squad. We have a manager who is very good, we've very good players that can help him every day and hopefully if I continue like this I will get more regular football.
"You have to be somewhere where you are connected with the people. You have to be in a good environment. Where I am now is similar to when I was in Anderlecht. That's why I have settled very well here. On the pitch, I want to win."
On Saturday, Lukaku's performance seemed to have secured West Brom the victory at Reading. He scored twice, hit the woodwork twice and had another goal chalked off for off-side. But Reading produced an extraordinary finish to snatch the win with three goals in the last nine minutes, from Jimmy Kebe, Adam Le Fondre and Pavel Pogrebnyak.
"It's really painful but we're grown men we have to start winning again. We have big games coming up," Lukaku said.
"If you score two goals and you don't win it doesn't matter to me.
"It means I have to work harder for the next game and I will do. I didn't score the other opportunities that I had. I play football to win, I always want to win."
Source: PA
Source: PA