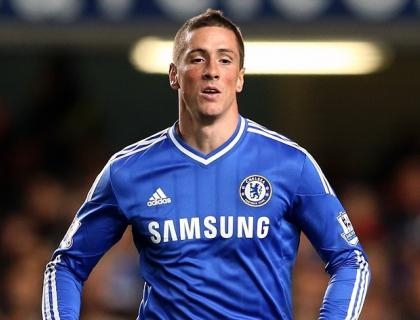 Torres struck twice at Schalke and the winner in Sunday's defeat of Manchester City which means Chelsea trail leaders Arsenal by two points in the Barclays Premier League ahead of Tuesday night's Capital One Cup clash at the Emirates Stadium.
The 29-year-old's performances have been scrutinised since his £50million move from Liverpool, particularly due to his perceived lack of goals, but Cech insists his contribution has always been valuable, even when he has not been scoring.
Torres has 40 goals in 142 games for the Blues, 101 of them as a starter.
"This is the debate everybody's been having for a long time," Cech told Chelsea TV.
"There were so many games when Fernando was absolutely brilliant, but because he didn't score everybody's saying 'oh, he didn't score'.
"Now he's scoring goals, he's making goals, he's playing as well as he has during his life."
Torres hopes to play a major role in a strong season for Jose Mourinho's Chelsea.
"I am feeling good and with high confidence, and feeling better in the system we are playing with more space," Torres said.
"Hopefully we can keep improving as a team as it is just the beginning of the season and important games are coming."
With just one full day's rest between the City clash and the League Cup fourth-round tie at the Emirates Stadium, Torres is unlikely to feature against Arsenal.
Mourinho has repeatedly made his displeasure with the scheduling clear.
Following the draw, the Portuguese suggested he would select a youth team, but the reality is the side will be similar to the one which featured in the last round at Swindon, with World Cup winner Juan Mata and Brazil defender David Luiz among those likely to feature.
Another who is almost certain to be rested is Branislav Ivanovic, who is Mourinho's first choice right-back and was hugely influential against City.
Mourinho twice won the League Cup in his first spell as Chelsea boss and Ivanovic hopes the squad take belief from the defeat of City into the London derby with Arsenal.
He said: "The champions aren't decided now, but it was so important for us to beat Manchester City because these kind of games give you confidence and extra points when you are fighting for them.
"I hope it's going to help our confidence and in the next games as well."
Source: PA
Source: PA