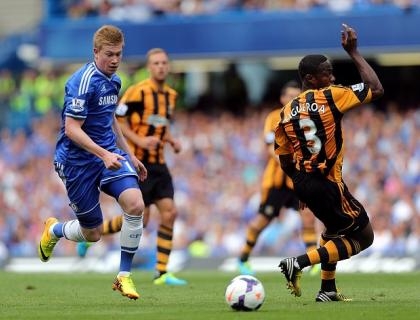 The Belgian, who enjoyed a hugely successful loan spell at the Bundesliga side last season, has started only two Barclays Premier League matches this term.
He was left out of the squad for Tuesday night's Champions League trip to Steaua Bucharest, with questions over his omission prompting Blues boss Jose Mourinho to call a halt to his pre-match press conference.
Bremen general manager Thomas Eichin told the Bild newspaper: "Should Kevin be unhappy, we are an eager first contact.
"I am in contact with his agent and am informed about Kevin's situation at Chelsea."
The 22-year-old scored 10 goals in 32 Bundesliga games for Bremen last season.
Eichin added: "I know Kevin, if he doesn't play it is certainly a big problem for him.
"Let's wait and see what happens in the winter. We will be ready, if there is a possibility, to get him."
Source: PA
Source: PA