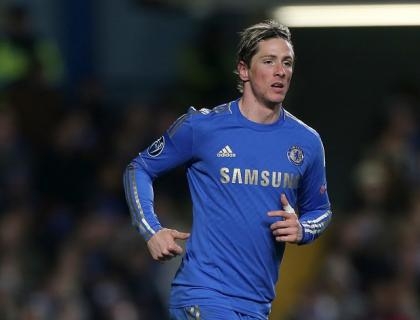 Chelsea have been linked with a number of strikers, with Radamel Falcao, Demba Ba and Andre Schurrle all reported to be on Benitez's radar as he attempts to bring in some competition for the former Atletico Madrid man.
"We are trying to manage the team so when I can change Fernando I will do it," Chelsea's interim manager said. "We will try to manage him and hopefully we can do things properly. He wants the team winning games and he understands that is the way so he will accept this."
Chelsea held what were described as "unproductive" talks with Ba's representatives on Tuesday after entering the race to sign the Newcastle striker.
One thing Chelsea have on their side in negotiations is the fact that they will almost certainly be able to offer the 27-year-old Champions League football next season.
Indeed should Chelsea sign Ba, he may well end up being involved in a title challenge for the second half of the season.
After four successive Barclays Premier League wins, the Londoners sit 14 points adrift of leaders Manchester United with two games in hand ahead of Wednesday night's meeting with QPR, but Benitez insists his thoughts, and those of his players, are not drifting towards the prospect of a title assault.
"I don't like to think about this," Benitez said.
"I like to think about the next game and three points. It is important to give the players this mentality.
"My job is to think about the next three or four or five games and if I have to adjust something I will do it. But the players just have to think 'This is my game, I have to give 100 per cent to win this game'."
Source: PA
Source: PA