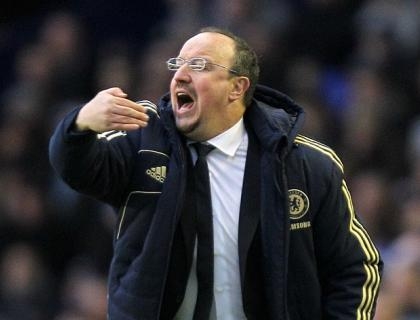 The Blues face Southampton in the third round of the FA Cup on Saturday on the back of a 1-0 loss to their west London rivals that has left them trailing leaders Manchester United by 14 points.
The four-match winning run that had silenced disapproval from Chelsea fans, dismayed by Benitez's appointment as interim manager, is also over. "I haven't been worried about the league table, I've just talked about one game at a time and now it's the same situation," the Spaniard said.
He added: "If you can't win your games it will be more difficult but the priority is to think about the next game and give the players the confidence that we had before. We will analyse what went wrong and try to carry on with the things that we were doing really well.
"We have to do everything almost perfectly now if we want to reduce the gap. When you lose a game it's more difficult, but I can't be thinking about how many points we need."
Chelsea hope to complete the signing of Newcastle striker Demba Ba in time for the trip to St Mary's with Benitez stressing the importance of giving Fernando Torres a break.
"Fernando is one of the players who needs to rest. Two or three players have been playing too many games in the last weeks and months," he said.
"Managing that was going well but against QPR it didn't work. Some of the players couldn't get to the level we were expecting.
"Without talking about names, if you have another striker you can play with two strikers if you need to.
"Or if you want to rest a striker then you can do that and at the moment we are a bit short."
Source: PA
Source: PA