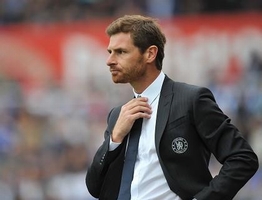 Villas-Boas said he hoped and expected Ferdinand not to snub Terry, despite allegations the Rangers defender was the victim of a racist slur from the England captain during October's Barclays Premier League game between the sides.
Asked if it was important that the pair shook hands, Villas-Boas said: "Extremely important, extremely important."
He added: "This game is based on good values more than anything else.
"These players should continue to promote these good values."
Villas-Boas confirmed the matter had been discussed with Terry, who denies having racially abused Ferdinand.
The Chelsea boss said: "Everybody has been having conversations, from the top, to the players, to the manager."
Source: PA
Source: PA