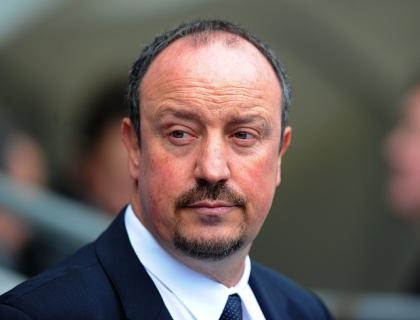 The Spaniard, who has confirmed he will leave Chelsea at the end of season, is expected to be given at least one more match in charge when West Brom visit Stamford Bridge on Saturday and will hold the pre-match media conference as scheduled on Friday afternoon.
"My relationship with the owner is really good," Benitez told BBC's Football Focus. "Every time I talk to Abramovich about football, I enjoy (it). I know that he wants to win. I'm here because he wants to win and I will try to do my best until the last day.
"The relationship is fine. I don't have any problem with anyone. I have conversations with Michael Emenalo, the technical director, every single day. He watches the training sessions, we talk about football and when I meet Roman Abramovich, we talk about football.
"We talk like normal people. We share a passion for football."
Reports of dressing room unrest, including a dispute with captain John Terry, have been played down and Benitez is adamant there are no major concerns.
"My relationship with the staff, the people at Cobham, is really good, fantastic," Benitez added.
"The players are fully behind our ideas, 100 per cent."
Source: PA
Source: PA