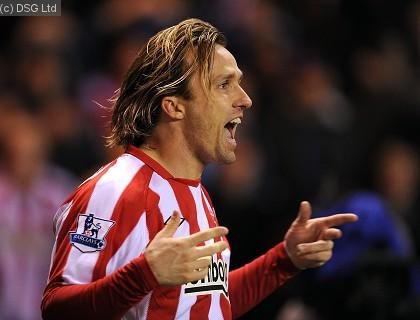 Benitez was named interim boss until the end of the season on Wednesday night and has now begun the challenge of winning round his new club's players and fans, something that could be helped by adding a former Blues star to his coaching staff.
Pierre Zenden told Voetbal International his son was on his way to Chelsea, saying: "He was approached on Wednesday by Benitez and is now on a flight."
He added: "Since yesterday, he phoned Benitez many times. I assume that he will be on the pitch this afternoon, together with the manager. I assume he will finish the season, just like Benitez."
Zenden junior, 36, played for Chelsea between 2001 and 2004 before joining Benitez's Liverpool. He has never before held a coaching role.
Blues fans are still in shock after owner Roman Abramovich completed arguably his most controversial day yet at Stamford Bridge by appointing Benitez to succeed Roberto Di Matteo. The Russian handed the former Liverpool boss a contract until the end of the season, having seemingly been unable to woo the man said to be his number one target.
Confirming new "interim" boss Benitez would meet Chelsea's players on Thursday, the European champions said in a statement: "Chelsea Football Club can confirm Rafael Benitez has been appointed interim first-team manager until the end of the season.
"The owner and the board believe that, in Benitez, we have a manager with significant experience at the highest level of football, who can come in and immediately help deliver our objectives."
The length of Benitez's contract appeared the clearest indication yet of Abramovich's determination to land Pep Guardiola once the former Barcelona boss completes his one-year sabbatical.
Benitez's appointment has not been generally well received by Chelsea supporters on social media. But all that failed to deter Benitez, who agreed his Chelsea contract during a trip to Abu Dhabi and will look to convince them or another big club to give him a longer-term deal.
Source: PA
Source: PA