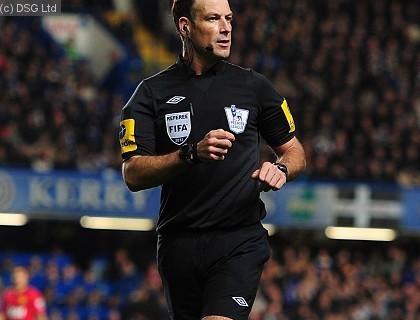 Clattenburg was cleared this week of racially abusing Chelsea midfielder John Obi Mikel during their 3-2 defeat against Manchester United last month. The Blues based their complaint on what Brazilian midfielder Ramires thought he heard, and the club have been criticised for making the allegation against Clattenburg public from an early stage.
Prospect boss Alan Leighton told BBC Radio Five Live's Sportsweek programme: "We think this is the wrong way to go about combating racism, and in fact what Chelsea have done could put people off making legitimate claims when they have been subjected to racial abuse."
Clattenburg has not officiated since the incident but returns to match action on Sunday as fourth official between Tottenham and West Ham while he will be in charge for Southampton v Norwich on Wednesday.
Leighton said: "It's been terrible for him, he's been through a living hell. He's had the press camped on his lawn. He's had to live with walking down the street and people either pointing at him or him thinking people are thinking, 'Oh, that's the racist referee'.
"Everybody always remembers an allegation but not everybody always remembers the outcome."
Chelsea have so far made no apology to Clattenburg for his ordeal, and noted in their statement earlier this week that the Football Association felt the complaint had been made in good faith.
Leighton believes Clattenburg wants to avoid a legal battle scenario and get on with his job, and he added: "If Chelsea want to make an apology, pay compensation and get Mark to sign an agreement saying he won't take legal action, I'm sure we can do that."
Meanwhile, Leighton hopes it is not too long before Clattenburg takes charge of another Chelsea game.
"I think if there was too long a delay in refereeing Chelsea then I think the issue gets dragged out again," he said. "The key issue for Mark is getting back to refereeing and getting back to normal, and that means refereeing Chelsea as soon as he possibly can."
Source: PA
Source: PA