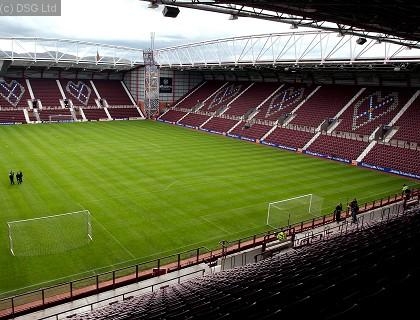 The board warned on Wednesday that the club's home game against St Mirren on November 17 could be their last after being presented with a winding-up order over a £450,000 tax bill.
The club urged fans to buy tickets for upcoming Tynecastle matches and subscribe to a £1.79million share issue, and on Thursday said the ticket centre and online store were doing "brisk business".
In a statement on the club's official website, director Sergejus Fedotovas said: "It was not easy for the board to write that statement yesterday but we find ourselves in a very difficult situation at the moment.
"This is a very tough period for Heart of Midlothian FC and we need the fans to back the club as much as they can.
"The demand for the tickets for St Mirren has picked up and the priority is to sell this game out as well as Celtic and Aberdeen.
"There has also been a lot of business done in the shares department, which again is great to see.
"But make no mistake, these are extremely tough times for everyone associated with this famous football club and only with the help of the supporters, the lifeblood of the club, will we be able to come through them."
Source: PA
Source: PA