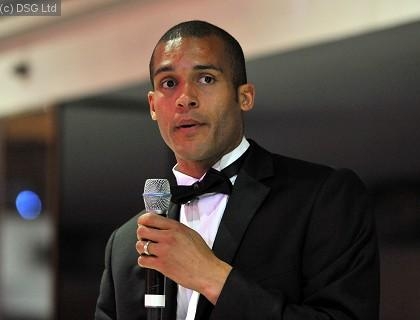 The Football Association has come under fire and been accused of being "institutionally racist" after the Metropolitan Police dropped its investigation into the affair. The accusations against the FA have come from Peter Herbert, chair of the Society of Black Lawyers (SBL), who is disappointed neither the governing body nor Chelsea reported the claims against Clattenburg to the police.
Professional Footballers' Association chairman Carlisle said: "He [Peter Herbert] made his report to the police off the back of information he received from the Daily Mail and I have greater faith in Chelsea and the FA acting accordingly with their first-hand evidence and witnesses, and the case being dealt with correctly - as it should be in the current climate - rather than with a third or fourth party observing from the outside."
He added: "I wouldn't want to comment on what is going on without the full facts and evidence and I think it is ill-advised for Mr Herbert to do so and make accusations of collusions and cover-ups without us having drawn to any conclusion in this yet. I think it is unwelcome."
Chelsea allege that referee Clattenburg used inappropriate language towards their midfielder John Obi Mikel during the Barclays Premier League game against Manchester United at Stamford Bridge on October 28.
It is understood the term allegedly used by the 37-year-old official used could be interpreted as racist. The FA are expected to announce the findings of their investigation in the coming days.
But Herbert said in a statement: "It would appear that there is a cosy little agreement between Chelsea FC and the FA not to report these matters to the Metropolitan Police but to have them dealt with solely by the FA."
When questioned about the subject by Sky Sports News, Herbert said of the FA: "Institutionally racist? Of course it is. They don't even implement what the Stephen Lawrence inquiry (MacPherson Report) recommendations were about how to report a racial incident, whether the victim or any other person believes it is."
FA chairman David Bernstein issued a statement hitting back at Herbert's claims.
He said: "These ill-informed and unhelpful remarks are at odds with the progressive and responsible approach being followed by the game with the support of Government to deal with these serious issues. The FA will continue working to strengthen processes to eradicate all forms of discrimination in football."
Source: PA
Source: PA