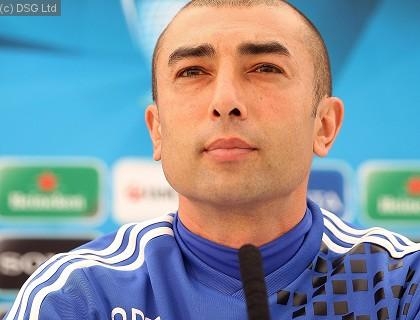 A week after masterminding the greatest moment in the Blues' history by ending their wait for Champions League glory, caretaker boss Di Matteo has yet to discover whether he will be rewarded with the job full-time or jettisoned altogether.
Newton, who helped Di Matteo deliver the FA Cup as well this season, said in the Mail on Sunday: "Nothing has changed. The situation is that we're contracted to the end of the season, June 30. We're still digesting what we've done. But nobody at the club is telling us anything."
Reports have suggested Chelsea owner Roman Abramovich might be prepared to offer Di Matteo a one-year contract.
But Pep Guardiola's apparent U-turn over his plan to take a season-long sabbatical may have complicated matters, with the outgoing Barcelona boss said to be Abramovich's number one target.
Newton added: "We all want what's best for Chelsea but we have absolutely no idea what the club thinks that is."
Di Matteo, who has also been linked with Aston Villa and Lazio, is reportedly concerned a one-year deal might not give him the job security he is seeking.
Source: PA
Source: PA