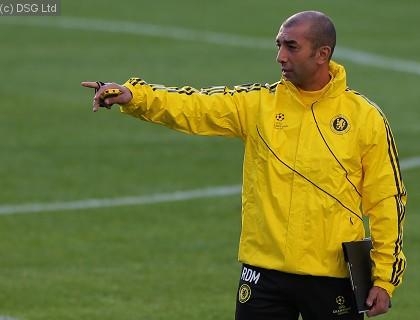 The Blues face a tough Group E opener against the Italian champions, who have spent the last two seasons outside Europe's premier club competition but return on the back of an incredible 42-game unbeaten run in Serie A and that sequence has coincided with the arrival of veteran playmaker Andrea Pirlo.
Insisting Juve were not a "one-man team", Di Matteo said: "Obviously, he's a very important player for them and dictates a little bit of their game, so we will certainly have to make sure we control him, that's for sure."
Di Matteo added: "He had a fantastic tournament for Italy (at the European Championships).
"He's a talented player and, since his switch to Juventus, he's shown again he's an extremely great player."
Chelsea midfielder John Obi Mikel, who will go head to head with Pirlo tonight, added: "Playing against a legend like Pirlo is going to be great.
"But, once we step onto the pitch, it's a different story. He wants to win, I want to win.
"I respect him as a player and, hopefully, I can learn something from him."
After ending their agonising wait for European Cup glory in astonishing fashion last season, Chelsea are aiming to make more history by becoming the first club to defend it since it was rebranded as the Champions League.
"It's proven, so far, impossible for anyone to win it twice," Di Matteo said. "We'll try to do the impossible."
Source: PA
Source: PA