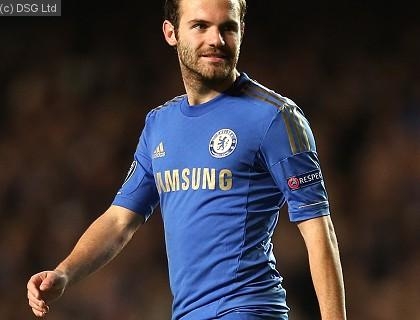 While the Blues, who face Liverpool in the Barclays Premier League on Sunday, won the Champions League last season, their brand of football was far from universally admired. That has changed this season, though, with former Valencia man Mata at the heart of their new dynamic style.
"I think the football we're playing has taken the club, and my game, to a different level," Mata told the Daily Mirror. "We are playing the kind of football I have always loved to play, with freedom up front, all of us trying to pass and create with quality."
On manager Di Matteo he added: "His speeches in team meetings are very clever. And it's true that he knows how to go into each player. He talks with each of us about our rivals and how important it is to win trophies for this club.
"With me, he always gave me confidence. Of course, when you are playing well you don't need that. But when you are in a bad moment, you do need it, and Robbie knows when he has to say something and always gave that to me."
Source: PA
Source: PA