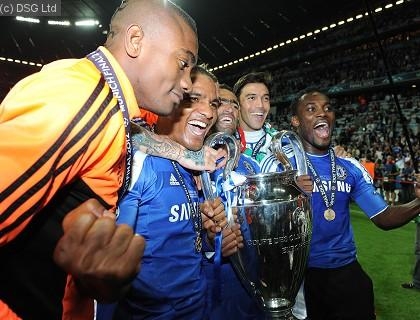 Kalou, 26, and Bosingwa, 29, both started for the Blues in their Champions League final success against Bayern Munich at the weekend but will be omitted from the retained list submitted today, alongside Didier Drogba who has already announced he will be leaving Stamford Bridge at the end of his contract.
Ivory Coast international Kalou was signed from Feyenoord in 2006 by Jose Mourinho and has featured as a squad player for most of his stay.
Bosingwa was signed following his performances for Portugal at Euro 2008 after his then-national coach Luiz Felipe Scolari took charge of the club but Chelsea did not take up their one-year option on the full-back.
Source: PA
Source: PA