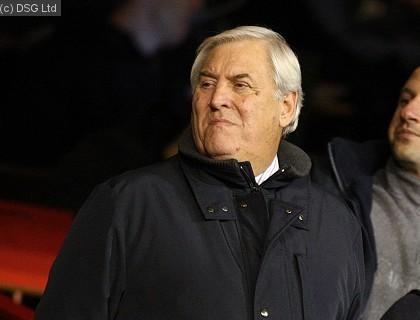 The FA have already said that it is "too soon" to consider how they will address the issue with the International Football Association Board (IFAB), the body that rules on law changes.
"The FA are members of IFAB, so could bring forward a proposal to permit the recording of the conversations between players and officials during a game," Hackett told The Observer on Sunday.
"I would have no problem with fans have the ability to purchase a "Ref!Link" to listen in to what the match officials are saying.
"I would like to see a referee-coach at the ground able to listen in to the team of officials."
Following allegations that referee Mark Clattenburg used "inappropriate language" to Chelsea midfielder John Obi Mikel last Sunday - allegations that Clattenburg denies - Hackett believes there are benefits for on-pitch conversations between players and officials to be recorded.
He added: "And given what has happened in the last few days and, with no knee-jerk reaction, I would like to conversations between the match officials for the full duration of the game recorded."
The Ref!Link system is already used in rugby union and allows spectators to overhear officials discussing their decisions with players during a match.
In 2006, Hackett introduced a system to football where officials wore microphones, so that a referees' coach at Premier League matches could listen in.
Source: PA
Source: PA