FIFA 22 is full of players who are capable of changing games on their own, so if you want to be successful in Ultimate Team, you want to try getting as many of them in your squad as you can.
Players with those match-altering stats feel significantly better than before because of FIFA 22's new HyperMotion technology, an upgraded motion-capture system designed to pick up each and every subtlety in players' movements at both ends of the field.
Here are 10 players you should pick up to try and make the most of that.
---
1. Adama Traore There's no other place to start than with the human cheat code that is Adama Traore.

Players with 96 pace 86 dribbling and 4* skills aren't supposed to have 87 strength as well. Traore feels like a glitch at times, and his unreal physical attributes make him the perfect late-game impact sub.
2. Marcos Llorente 2020/21 was a huge year for Marcos Llorente, whose excellent form with Atletico Madrid earned him a mental upgrade on FIFA 22.

The 6'0 midfielder's lowest card stat is his 78 defending, with everything else being in the 80s and his pace even flirting with 90. He's the ultimate do-it-all player.
3. Mike Maignan
Handed a well-deserved +2 boost after his excellent final season with Lille, Mike Maignan is now one of FIFA 22's most intriguing goalkeepers.

The 6'3 stopper comes with 86 reflexes and 84 positioning to help him fend off shots, and the Cat chemistry style comes close to boosting both to 99.
4. Son Heung-min There's nothing Son Heung-min can't do on FIFA 22. As a left midfielder, he's absolutely perfect.

88 pace, 87 shooting, 4* skills, 5* weak foot and a 6'0 frame make him an absolute terror for absolutely any defender, but even if you can't find a way to score with him, his 86 passing and 82 dribbling should make it easy to carve out a chance for a team-mate.
5. Victor Osimhen Judging by his heroics with Napoli, Victor Osimhen is going to rack up a lot of in-forms, but his base card is scary enough.

His combination of 88 pace and a 6'1 frame is a nightmare to try and deal with, and his 85 finishing means you only need half a second to score a goal. Add a chemistry style or pick up an in-form, and you've got a deadly weapon on your hands.
6. Timo Werner
Timo Werner has long been known as an unstoppable force in FIFA, and this year's game is no different.

The Chelsea striker just seems to be everywhere at the perfect time. His 91 pace and 88 positioning are unreal and it means Werner can find his way to every rebound or through ball with ease.
7. Maxence Lacroix
The fourth-fastest centre-back on the game, Wolfsburg's Maxence Lacroix is every forward's nightmare.

6'3, medium/high work rates, 88 pace, 80 defending, 83 strength... what more could you want?
8. Theo Hernandez
Over past FIFAs, Theo Hernandez has quietly been growing towards his final form. This year, his +4 upgrade could hardly be more justified.

The slight upgrade to his pace, which now sits at 93, is always nice, but it's his boosts everywhere else which make Theo so intriguing. He's got over 70s for everything on his base card and the 90 stamina needed to be a real pest down the wing all game.
9. Kyle Walker
There's a reason Kyle Walker has been a fan-favourite on FIFA for a while now. His stats are just mental.

His blend of 92 pace, 82 physical and a 6'0 frame make him perfect for recovering possession at either end of the field, while his 86 shot power and 76 passing are enough to keep things interesting in the final third.
10. Renato Sanches After a few years struggling to find himself, Renato Sanches came back with a bang last season, starring for Lille and impressing with Portugal during the summer.

That good form earned him a nice +2 upgrade to his already well-rounded card and Sanches now has 84 pace, 84 dribbling and 84 physical to go alongside his over-70s in all other card stats.
---
This article is brought to you by FIFA 22 on Playstation 5. Play Now.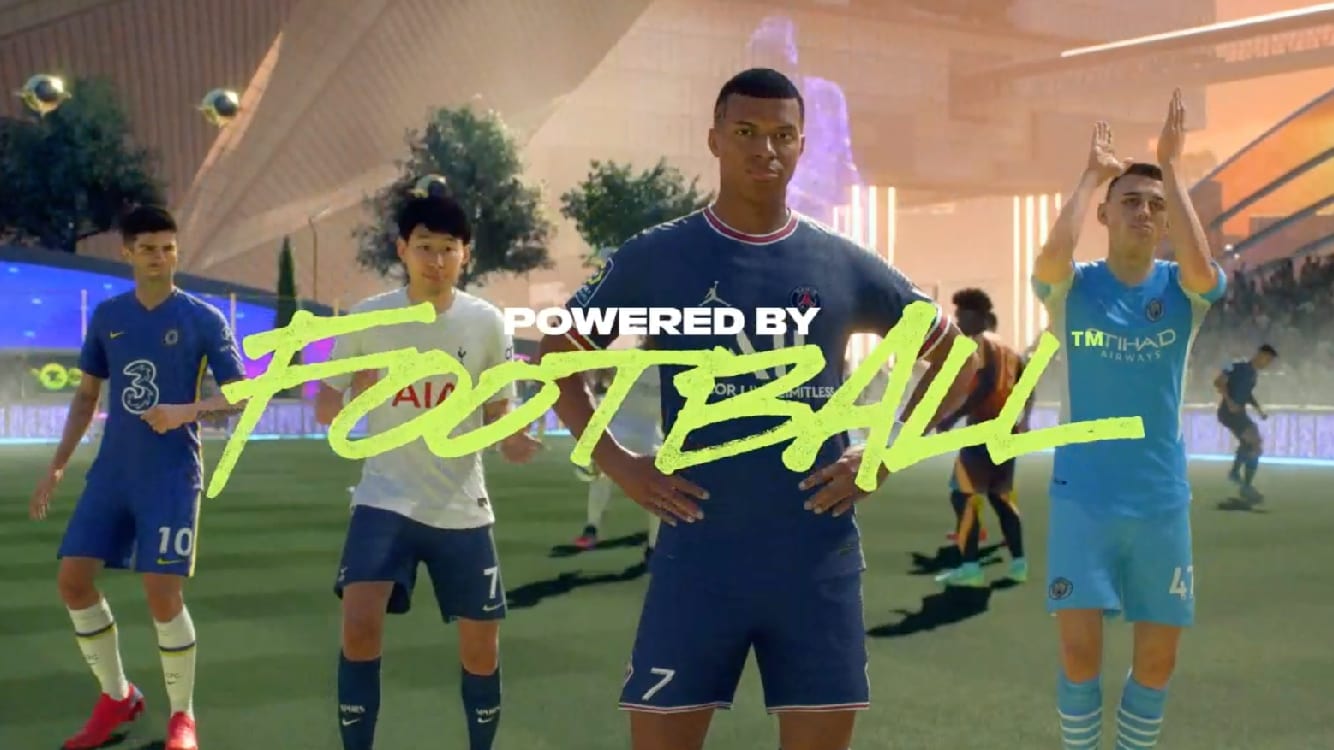 Source :
90min