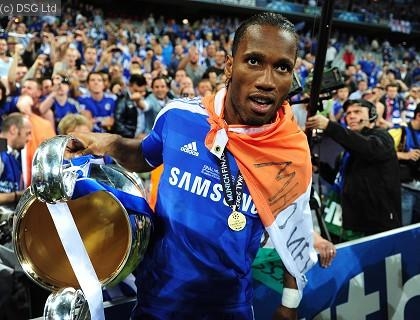 World football's governing body said it was considering a request from last season's Champions League-winning hero on the day the Blues sacked manager Roberto Di Matteo.
FIFA told Press Association Sport in a statement: "We can confirm that the player, Didier Drogba, has submitted a request for authorisation to be registered outside an open registration period for a club on a loan basis. Our services are currently looking into the matter."
Drogba, who quit Chelsea after scoring the winning penalty in the Champions League final, has been considering training with his former club during the Chinese Super League off-season, something Di Matteo said he would welcome prior to his own departure on Wednesday morning.
However, Drogba's request to join another team on loan to maintain his match fitness ahead of the African Nations Cup has sparked speculation the arrangement could prove something even more substantial.
Fernando Torres has been in miserable form and was dropped for Chelsea's Champions League defeat at Juventus on Tuesday night.
Existing FIFA rules prevent Drogba from representing another club until January 1.
Source: PA
Source: PA