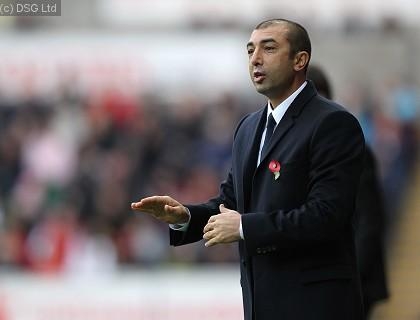 It was deja vu for football's most trigger-happy club on Monday as Di Matteo became the latest Blues manager to face serious questions about his job security following a slump in results. And it could prove the start of Groundhog Day for the Italian if the European champions fail to stop the rot in Tuesday night's crunch Group E clash in Turin.
Di Matteo admitted on Friday he feared Abramovich was going to sack him along with Andre Villas-Boas before he took charge of Chelsea but he refused to reveal whether he was of a similar mind on Monday evening. "I'm not thinking about that," he said.
"I'm preparing for the game and the team for tomorrow, and have important decisions to make about that.
"We are very confident we can have a good game and, hopefully, a good result."
Di Matteo also stuck to his policy of not disclosing what conversations he and Abramovich might have had since Saturday's 2-1 defeat at West Brom.
Defeat on Tuesday would leave Chelsea on the brink of becoming the first Champions League holders not to secure a place in the knockout stage, having taken qualification for granted during the Roman Abramovich era.
And there is no telling how Abramovich would react to such an embarrassing exit, especially in the midst of the club's latest winter of discontent, which has seen them drop from first to third in the Barclays Premier League after taking two points from 12.
Saturday's loss heralded the first visible cracks in the Chelsea dressing room, with players said to have argued loudly and Di Matteo also thought to have been furious with their performance.
But the Italian "absolutely" welcomed the frank exchange, saying: "It's important that we communicate with each other, and the players express themselves. I've always encouraged that."
Source: PA
Source: PA