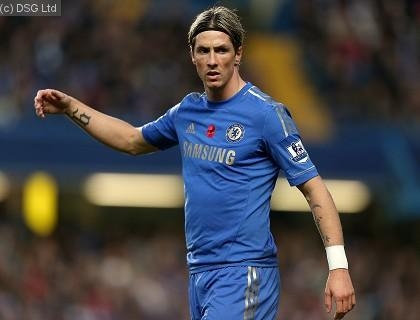 Blues boss Di Matteo was contemplating dropping Fernando Torres and others in his underachieving squad in order to avoid the defeat that would leave Chelsea on the brink of being the first Champions League holders to fail to reach the knockout stage.
Torres has started every game when available this season, but Di Matteo said on Monday: "I've always said that we have two strikers in our team, Fernando and Daniel Sturridge. They're both fit and I'll have to see how we're going to go tomorrow. I will do whatever I believe is best for this game."
That includes considering binning the swashbuckling approach which has won Chelsea many admirers this season but cost them so dearly at times.
It is no exaggeration to say Di Matteo's decisions could have a profound effect on his prospects of keeping the job he so richly deserved as a reward for ending Chelsea's wait for European Cup glory.
It was deja vu for football's most trigger-happy club on Monday as Di Matteo became the latest Blues manager to face serious questions about his job security following a slump in results.
And the situation could become all the more uncomfortable for the Italian if the European champions fail to stop the rot on Tuesday.
There is no telling how owner Roman Abramovich would react to an embarrassingly early Champions League exit, especially in the midst of the club's latest struggles, which have seen them fall from first to third in the Barclays Premier League after taking two points from 12.
Di Matteo admitted on Friday he feared Abramovich was going to sack him along with Andre Villas-Boas before he took charge of Chelsea but he refused to reveal whether he was of a similar mind on Monday evening.
"I'm not thinking about that," he said.
Source: PA
Source: PA