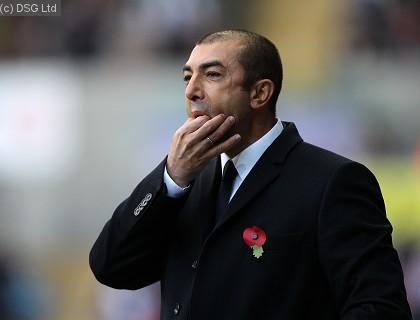 The Blues were beaten at West Brom on March 3, which led to Andre Villas-Boas's demise as manager less than 24 hours later. Villas-Boas's then-assistant was immediately appointed caretaker following a training-ground meeting with owner Roman Abramovich, director Eugene Tenenbaum and chief executive Ron Gourlay.
But that was far from the outcome Di Matteo was bracing himself for and asked if he had been expecting the boot, he said: "I did, yeah, quite frankly. It was a very emotional day, that day, for us."
Remarkably, Di Matteo's revelation came as he marked 257 days in charge, the exact number of days Villas-Boas had spent in the hotseat. Even more remarkably, it came the day before Chelsea's first trip to The Hawthorns since last season's defeat and Di Matteo's first return there as a manager since West Brom sacked him just over a year earlier.
Having masterminded the greatest climax to a season in Chelsea's history, a loss on Sunday would not spell the end of Di Matteo's time in charge at Stamford Bridge. But a fourth straight league game without a win would certainly see the vultures begin to circle at a time of year when Chelsea traditionally struggle.
Pointing out they had won matches in both the Champions League and Capital One Cup during the period they had dropped from first to third place, Di Matteo said: "You need to put things into perspective. We're in good shape, the players are in good spirit. We need to keep going on and try to get the win.
"We've shown our character many, many times. It's not just a test of character. When we play well and manage to do so in a game, we can win games."
West Brom's home record is second only to Manchester City's and they may fancy their chances against a Chelsea side who saw several of their players forced to travel long distances to play for their countries in midweek.
Di Matteo hit out at November's midweek friendlies, saying: "From a club point of view, they don't make any sense.
"Most managers won't be too happy having three-quarters of their team jetting around the world for a friendly."
Source: PA
Source: PA