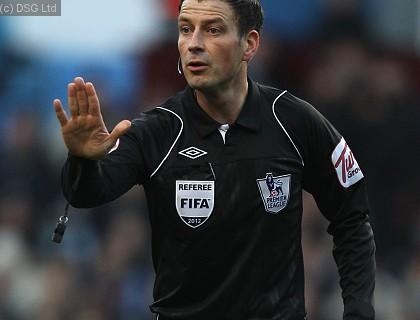 Clattenburg, 37, was on Thursday cleared of the accusation by the Football Association, who found he did not say "shut up you monkey" to Mikel while refereeing Chelsea's game with Manchester United on October 28.
Leighton, who represents the officials for Prospect, said in a statement: "Mark Clattenburg deserves a full and unreserved apology from Chelsea. He deserves compensation for loss of earnings, damage to his reputation and stress."
The statement continued: "In addition, Chelsea should make a sizeable donation to Show Racism the Red Card and Kick It Out to help the fight against racism in football and beyond."
Clattenburg has not refereed a game since although Press Association Sport understands Clattenburg has not suffered financially as a result of his absence.
Leighton also accused Chelsea's complaint of resting on weak evidence from Ramires, the only player who claimed to have heard Clattenburg say anything.
"This was a charge brought on the flimsiest of evidence that should never have got to this stage," Leighton added. "The internal inquiry mounted by Chelsea and their QC rested on a dossier of evidence consisting of just one witness statement in relation to the specific allegation against Mark.
"This matter should never have been made public and should have been dealt with confidentially."
Clattenburg is not penned in to referee a game this weekend, although a full round of Premier League fixtures next midweek does offer a chance for a return. All eyes are likely to be on him whatever the fixture, but former official Dermot Gallagher does not believe he will find it difficult to get back in the groove.
He told BBC Radio 5 Live. "Over the last few weeks he (Clattenburg) has got on with his training with all this external pressure. He has come out of it with his head held high, he's one of the best referees in the world and hopefully he can now go out and resume his career, maybe in the fixtures on Tuesday and Wednesday."
Source: PA
Source: PA