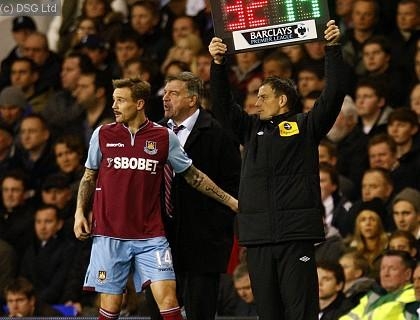 The European champions issued a joint statement with referees body Professional Game Match Officials Limited and the Premier League in which they admitted they should have "given more consideration" before making their allegation public.
The Football Association last week decided to take no disciplinary action against Clattenburg following an investigation into Chelsea's allegation he used "inappropriate language" against midfielder John Obi Mikel, while the police also shelved a probe into the matter.
The statement followed a meeting on Monday between the three parties involved and included Clattenburg, Chelsea chairman Bruce Buck, the remaining 15 Select Group referees, PGMOL general manager Mike Riley and Premier League chief executive Richard Scudamore.
It read: "Following the completion of the investigation by the FA into the case involving Chelsea FC and Mark Clattenburg, the Premier League and Chelsea FC requested, and PGMOL agreed, to meet in order to discuss the issues surrounding the reporting of the allegation.
"The Select Group appreciated the opportunity to speak to Bruce Buck personally. His willingness to engage and answer all the questions put to him was welcomed. There was a constructive and open discussion. The club regrets not having given more consideration before issuing a statement on the evening of Sunday 28th October.
"The club also regrets the subsequent impact the intense media scrutiny had on Mark Clattenburg and his family. The referees accept that, given Chelsea FC had received a good faith claim from one of their employees, the club had an obligation under FA rules to report the allegation.
"There was recognition by all parties that the impartiality and integrity of refereeing in this country remains paramount. Chelsea FC made it clear they would welcome Mark Clattenburg back to Stamford Bridge in the future and PGMOL would have no issue in appointing him to a Chelsea FC match going forward."
The 37-year-old returns to front-line refereeing on Wednesday for the first time since October's explosive Barclays Premier League match between Chelsea and Manchester United.
Source: PA
Source: PA