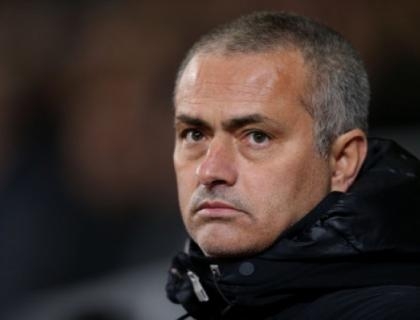 Mourinho not expecting a change

Chelsea manager Jose Mourinho expects Mauricio Pochettino's Southampton to stay true to their style and not to park the bus at Stamford Bridge.


Saints have been the revelation of the Barclays Premier League season with Pochettino at the helm and a free-flowing style which is at odds with many teams who travel to Stamford Bridge and adopt a defensive approach.


"I'm expecting them to play according to their identity," Mourinho said.


"Do we allow them to do that? Do we allow them to play comfortably, the way they like to do it? That's another point.


"But in their minds, I think they'll try to be what they are."


Mourinho dismissed his personal record against Pochettino while the pair were in Spain.


Mourinho's Real Madrid and Pochettino's Espanyol met four times, with the Portuguese's teams winning on each occasion.


"For the good and for the bad, I don't believe in this," Mourinho said.


"My record against him was me as a Real Madrid manager and him as an Espanyol manager.


"If the record was in his favour, it would be a big surprise. For the record to be in favour of a Real Madrid manager is normal.


"He's a very good manager and is doing very well."


When Pochettino replaced Nigel Adkins, it was an unpopular decision, but the former Argentina defender has taken Saints to another level.


Buying well has been key to their progress this term, according to Mourinho.


"When you finish your first season you are much better prepared to understand the needs and the profile of your purchases," Mourinho added.


"He had the possibility this summer to buy adapted to his needs and this is important. He chose well.


"The team is very compact, is very solid and they are doing very, very well.


"Can they finish top four? I think it's very difficult, because it will be difficult for the six title contenders to finish in the top four.


"Imagine for the others that come behind.


"But the team is very, very good and for sure they will have a very good season and for sure the match on Sunday will be a difficult match for us.


"Normally it would be even more difficult for them."


Chelsea needed a controversial penalty to avoid defeat - and extend Mourinho's 66-match unbeaten home run in the Premier League - against West Brom in their most recent home match before beating West Ham last Saturday and losing at Basle in the Champions League on Tuesday night.


The Saints clash is the first of nine in December for the Blues, with matches away to Sunderland and to Stoke following in the next week.


"I have to think about the week, not just about the match," Mourinho added.


"Of course this is the most important one because it's the next one.


"I have conditions to make rotation and to put fresh legs and fresh blood from match to match, especially in some positions."


Mourinho will be without striker Samuel Eto'o, who is expected to be out for two weeks with a groin injury. The Cameroon forward sustained the grade one tear in Tuesday night's Champions League loss at Basle and was replaced by Fernando Torres, who made his return from an adductor injury and could start.


The game could come too soon for defender David Luiz despite his return to training from a knee injury.


Pochettino counts Mourinho as a close friend and a mentor but is determined to improve his head-to-head record against the Portuguese.


Whilst Mourinho was in charge of former club Real Madrid he came across Pochettino's Espanyol side on four occasions and enjoyed four wins - seeing his side score 13 goals and keep a clean sheet in every match.


Pochettino is looking forward to pitting his wits against the so-called 'Special One' once again.


"My relationship with Jose is excellent," said the Argentinian.


"We get along very well. I have a great admiration and respect for him as a football manager and as a person and it will be great to say hello to him on Sunday and to have the game against him.


"I'm happy to be facing Jose Mourinho in England, and not in Spain. It's clear that you learn from everyone, but I've learnt a lot from Jose.


"I think he's one of the best managers in football history. His record speaks for itself. We have a very good relationship, but at the same time while before and after the games we will be friends, during the full 90 minutes we're not going to be friends, we're just going to be rivals, opponents."


Saints have been drawing the plaudits following a strong start to the current campaign but were beaten at the home of league-leaders Arsenal last weekend.


Olivier Giroud bagged a brace for the Gunners but Southampton played a part in their own downfall as goalkeeper Artur Boruc dallied on the ball before being robbed by the France forward for the opener.


Pochettino defended his Polish number one and does not intend to start questioning the fluid, passing style he has introduced at the south-coast club and which has served him well so far this season - with his side sitting fifth in the table.


"As I said before, I don't see them as mistakes. I think these things can happen in football," he said.


"I don't ever really see them as mistakes. I think the feeling overall right now in the squad is a good feeling, it's a good atmosphere, but after the game the energy was quite low and we were angry and disappointed about what happened.


"We are going to continue playing the same way, we're going to continue playing with the same philosophy, with the same idea of how we execute our football.


"Because what that mistake shows is that we need to improve and we need to work even harder to improve how we play, how we reinforce that idea of quick passing of the ball and that includes Artur - that includes him in that set-up as well."


Jack Cork and Gaston Ramirez will return for Saints. Cork missed the defeat at Arsenal with an ankle injury but is now fully fit whilst Ramirez is back in contention after also missing the loss at the Emirates Stadium after a late return from international duty.





Pochettino confirmed it is unlikely either Harrison Reed or Sam Gallagher will retain their places in the squad.



Source: PA
Source: PA