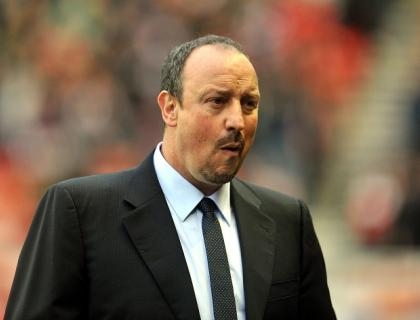 The European champions' tournament opener against Monterrey in Yokohama on Thursday will witness the competitive debut of the GoalRef system, in which a microchip inside the match ball determines whether it has crossed the line.
But the technology has made the balls heavier, according to Chelsea's players. Interim manager Benitez said: "It's too hard when you kick the ball. The players the first day, they thought it was too hard."
He added: "On the second day, they didn't say anything, so we will see. It won't be a problem in the end and it won't be an excuse - it's the same for everyone. We think, because of the microchip, it is more difficult. Normally, when you play in another country, they give you the balls in advance and you can train in your country with it."
Defender Cahill said: "It just felt like it was heavy. The lads might have pumped the ball up too much. But they are all right. We have played with them for the last few days so everyone is fine with them now."
Both Benitez and Cahill were, however, in favour of goalline technology.
Benitez insisted any verdict had to be quick, adding: "If you have the technology and you can guarantee it is fine then you have to see it."
Cahill said: "It determines 100 per cent whether it is a goal or not, so it is a positive thing. It also helps the referees because their job is hard enough as it is. So it is good to have a little helping hand which ultimately concerns huge moments in the game and huge turning points in the game."
Benitez admitted his Liverpool side had profited from the absence of technology in their 'ghost goal' Champions League semi-final victory over Chelsea seven years ago.
But he also insisted he had been on the receiving end of a wrong goalline decision when he was in charge at Valencia.
Source: PA
Source: PA