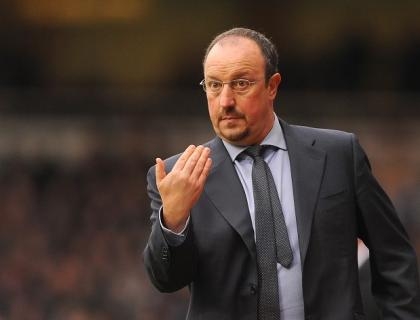 Interim manager Benitez was pleased with his side's jet-lag defying 3-1 semi-final win in Yokohama but pulled them up on the late slackness that saw them fail to keep a clean sheet.
Benitez said: "When I talk about a winning mentality, always I talk about little details making the difference. The team has to think about winning, winning in style and not conceding because the goalkeeper likes clean sheets. They have to keep their concentration right to the end of the 90 minutes. That's what they need to do."
Benitez warned a repeat could cost Chelsea dearly in Sunday's final against South American champions Corinthians.
The Spaniard suffered defeat to Sao Paulo while in charge of Liverpool seven years ago in a game his side had dominated.
Chelsea wasted several first-half opportunities on Thursday, leading only 1-0 through Juan Mata.
"You have to take your chances," said Benitez, who watched his players produce a three-minute second-half blitz to kill the contest through Fernando Torres and a Darvin Chavez own goal before Aldo de Nigris' stoppage-time consolation.
Three matches without a win have now been followed by a hat-trick of victories by the man who still could not escape the ire of Chelsea fans, despite being so far from home.
"Now the team knows what we want to do," he said.
"They have more confidence and are enjoying their football a bit. We still need more time to keep improving."
Source: PA
Source: PA