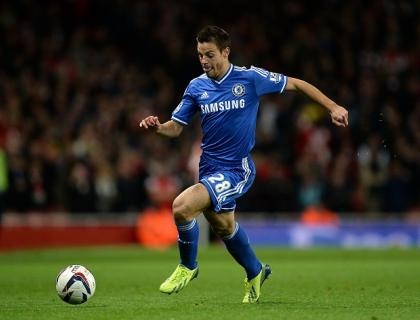 The Brazilian defender admitted Chelsea manager Mourinho will be well within his rights to make wholesale changes after Tuesday's 1-0 loss.
Chelsea host Southampton in the Barclays Premier League on Sunday and Azpilicueta rejected the suggestion players will have any cause for frustration if overlooked.
He said: "The manager decides about that (team selection).
"Sometimes he makes changes, sometimes more, sometimes less, it depends on how he sees us and the way we have performed.
"He is the manager and will try to do the best for our team."
Azpilicueta also refused to accept that fatigue played a part in Chelsea's Champions League loss in Switzerland.
"We are a little bit tired, but that's normal," he said.
"You can't always play 100 per cent. I feel okay, I finished the game well without any problems.
"It's normal when you play every three days that the players feel a little bit more tired.
"The most important thing is the mental approach, to forget the tiredness of the body."
Source: PA
Source: PA