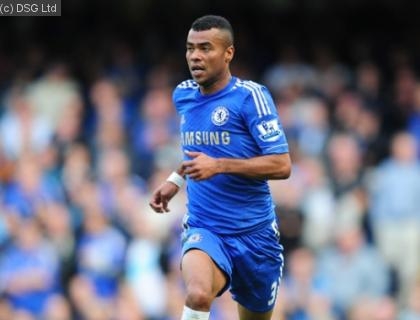 The FA have interviewed several Chelsea players, including Mikel, as well as Clattenburg, assistant referees Michael McDonough and Simon Long and fourth official Michael Jones.
It is understood England defender Cole was also among the Chelsea players interviewed by the FA.
Clattenburg will miss a fourth weekend of matches as Chelsea's complaint against him continues to hang over the referee.
The FA's investigation into Chelsea's allegation that Clattenburg used inappropriate language, understood to have been interpreted as racist, towards Mikel during the London club's 3-2 defeat by Manchester United on October 28 is still continuing and a decision is expected later this week. Clattenburg strenuously denies the allegations.
Clattenburg does not want to take charge of any matches while the case is ongoing and so was not considered for any of this weekend's games.
An independent QC is studying all the evidence in close detail before recommending a decision.
The sensitivities of the case, heightened by the fact it comes so soon after Chelsea skipper John Terry's four-match ban for racist abuse, means the FA is being cautious and ensuring that it has left no stone unturned in its investigation.
Chelsea chairman Bruce Buck gave a long interview last week defending the club's actions - something that it is understood caused disquiet at the PGMO. The organisation believes the club should not have gone public over the issue before the FA had reached its conclusions.
Clattenburg himself has been shocked after finding himself and his family targeted by paparazzi, even after the police announced last week they were not pursuing a complaint against him lodged by the Society of Black Lawyers.
Source: PA
Source: PA